From Classrooms to Cookstoves in Honduras
by CIF Action
From December 2016 to May 2017, we - a group of four M.A. candidates in International Development Studies from the George Washington University - partnered with the $8.3 billion Climate Investment Funds (the CIF) as part of our Masters capstone project. 
Although each member of our team holds a distinctive interest in development, we share a passion for private-sector strategies, particularly the ways in which large development institutions may enable healthier and more robust markets for private businesses.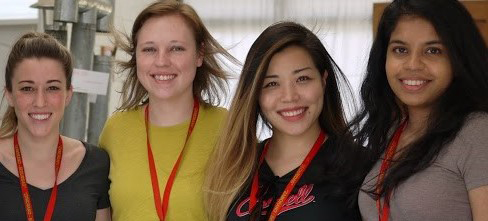 Left to Right: Victoria Haler, Julia Trowbridge, Songyee Jung and Anindya Bhagirath hope to use the skills and knowledge they gained through this experience in future careers in international development
We jumped at the chance to work with the CIF to evaluate renewable energy markets across the globe, and spent about six months conducting regional market analyses. The overall goal of the work was to identify the barriers to clean energy adoption in the 68 countries eligible for investments through the CIF's Scaling-Up Renewable Energy Program (SREP), which tackles energy access in low-income countries. 
We wanted to do this in a way that would help illustrate the barriers faced by the private sector when attempting to work in this area. Our report compiled key indicators of the opportunities for and barriers to private-sector investments in clean energy markets and condensed these trends into an analysis of the ways in which SREP, and the CIF broadly, may address these barriers to enable future private sector investment in clean energy markets. 
This work also took us to the field in Honduras, where we were able to see SREP's PROFOGONES project in action. PROFOGONES is a clean cookstoves installation project which aims to build economic and environmental resilience by providing subsidized clean cookstoves to low-income Honduran communities in rural and peri-urban areas. The project is implemented by Honduran environmental organization Fundación Vida and aims to install 58,000 clean cookstoves in 160 communities by February 2019.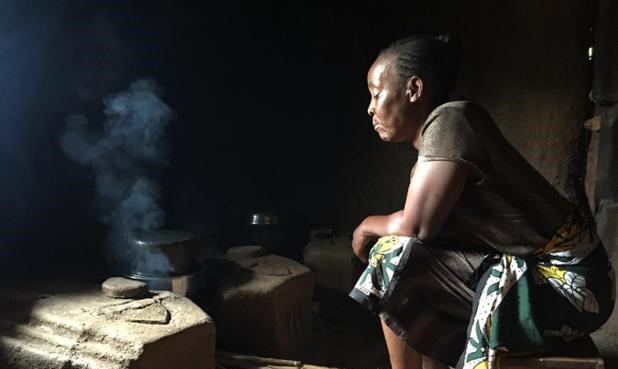 Indoor pollution, like the soot and smoke generated by traditional cookstoves, poses numerous health risks and contribute to as many as 4 million deaths each year (WHO)
During the two weeks we spent in and around Tegucigalpa, Honduras, our team visited and interviewed beneficiaries in Tatumbla, Honduras. "It has bettered my life", one female beneficiary told us, speaking about her family's new clean cookstove. "By saving money on wood, on health [care], and in many others ways." Their candid responses illustrated the economic and health benefits of clean cookstoves, but also the ongoing challenges of adapting to clean cookstoves on a household-level. This research informed our case study on this project, which speaks both to the stark successes of the PROFOGONES project and the CIF's role, and illustrates best practices for future climate resilience projects.
As a group of four International Development Studies students fortunate enough to visit this project, our understanding of clean energy solutions, including clean cookstoves, has been bettered and our knowledge of development enhanced in many other ways.