Latest case studies and publications
Learning Review of Dedicated Grant Mechanism for Indigenous Peoples and Local Communities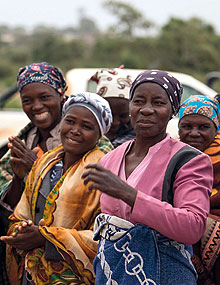 This learning review aims to capture the experience of the Forest Investment Program (FIP) in encouraging greater involvement of Indigenous Peoples and local communities (IPLCs) in financial and policy processes that relate to forests. It focuses on the use of an innovative Dedicated Grant Mechanism (DGM) and serves as a resource for stakeholders – including forest-dependent communities, DGM practitioners, donors, multilateral development banks and climate funds – to understand the early outcomes of the DGM and identify useful lessons and insights to guide current and future DGM implementation.

Read the two-page summary (pdf, 4.4 MB)

Download the full report (pdf, 2.7 MB)
Improving Sustainable Forest Management: A Brazil–Mozambique Knowledge Exchange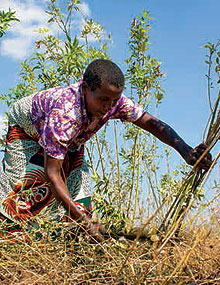 Brazil and Mozambique are both countries under the Forest Investment Program (FIP) of the Climate Investment Funds (CIF). Two of their tropical forests—the Miombo in Mozambique and the Cerrado in Brazil—face a common challenge: how to ensure forests contribute to rural livelihoods. Their rural and forest communities face challenges relating to land ownership, access, and management rights as well as to the management of their natural resources and livelihood. Mozambique and Brazil also have millions of hectares of degraded land that could be put back into production through good management.

Learn more in our case study (pdf, 700 KB)
Shared Learning & Knowledge Exchange: Empowering Indigenous Peoples and Local Communities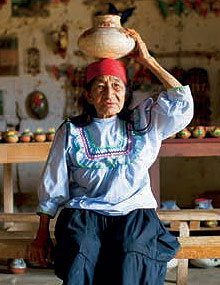 Indigenous Peoples and Local Communities (IPLCs) make up 5 percent of the global population but manage or have tenure rights over at least a quarter of the world's land surface. Despite having little representation in the bodies making decisions on forests and climate action, IPLCs safeguard 80 percent of the world's remaining biodiversity and are among the most important stewards of forests. Amplifying their voice is a powerful way to protect the ecosystems that play a critical role in mitigating the effects of climate change; it also requires capacity building and knowledge sharing among IPLCs.

Read more in our knowledge exchange story (pdf, 586 KB)
Designing Effective Payment for Environmental Services
In Burkina Faso, a country with 48 percent arid forest cover, protecting forest resources and maximizing reforestation efforts are paramount. Forest-based economic activities contribute to over 25 percent of rural household income, as well as 5.6 percent of Gross Domestic Product (GDP)2. Forest ecosystems also provide food security and environmental protection. Payment for Environmental Services (PES) involves inviting communities near selected forests to participate in afforestation campaigns, whereby they plant new trees and are offered a monetary reward conditional on the survival of those trees. Effective PES interventions can enhance food security, increase household income, and conserve important forest and other ecosystem resources.
Learn more in our brief (pdf, 170 KB)
Innovative Dry Forest Mapping
Effective protection of forest resources requires detailed knowledge about the state of the forest, as well as the capacity to monitor changes. More importantly, conservation policies, such as payments for avoided deforestation or forest conservation impact assessments, require regular and accurate forest size estimations as well as indications of any related changes. The project has built on global approaches to forest mapping by tailoring them to a localized context thus creating a land cover map for Burkina Faso.
Download the brief (pdf, 171 KB)
Finding common cause in climate smart cocoa through the 'Enhancing Natural Forest and Agro-Forest Landscape Project (ENFALP)' in Ghana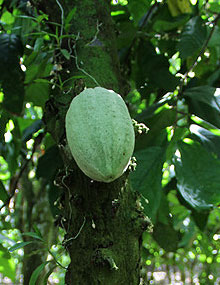 The Enhancing Natural Forest and Agro-Forest Landscape Project (ENFALP) aims to improve forest and tree management practices among key forest stakeholders to reduce forest loss and degradation in selected landscapes in Ghana's high forest zone. It is a core cocoa production area with significant forest degradation. The Ministry of Land and Natural Resources (MLNR), along with the Cocoa State Company (COCOBOD) and the Forestry Commission are the primary implementers of this five-year project, supported by the Climate Investment Funds (CIF), under the Forest Investment Program (FIP), and the World Bank.