The expert consultation will take place in Dar es Salaam (Tanzania) on 29 February-1 March 2016. The meeting is organized by UNCDF in collaboration with the Financing for Development Office, UN-DESA and the Government of Tanzania.
The Africa expert consultation is the first in a series of regional consultations, focusing in particular on Least Developed Countries, which will result in a publication that summarizes major findings of the consultations and provides some general guidelines for more effective international cooperation on municipal finance taking different local contexts into consideration.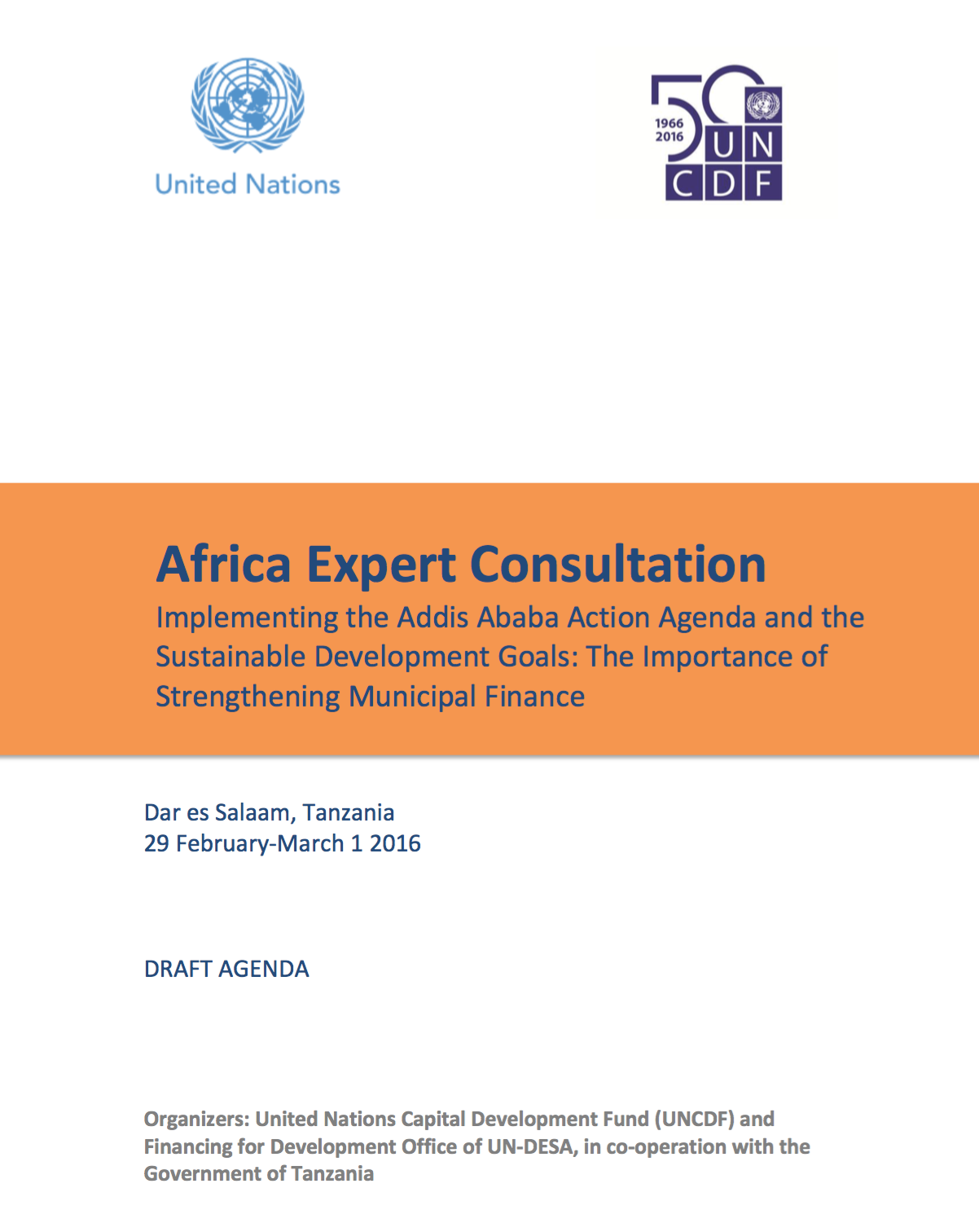 The meeting will bring together a unique set of practitioners, local government representatives, academics, policymakers, the private sector, as well as UN and other development partners in an interactive format to discuss how to enhance financial resources and investments at the subnational level in support of the Sustainable Development Goals. The expert consultation will promote knowledge sharing among stakeholders in local sustainable development and subnational finance, and the exchange of lessons on how municipal governments can overcome constraints to access long-term finance.