Uganda Jobs Strategy: Creating More Jobs for Uganda's Youth and Economic Transformation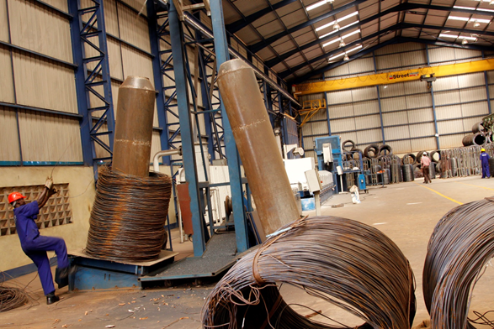 Uganda Jobs Strategy: Creating More Jobs for Uganda's Youth and Economic Transformation
On February 25th,  2020 the WBG launched the report, "Uganda: Jobs Strategy for Inclusive Growth" at a live online event  in Kampala.
The event, opened by Tony Thompson, World Bank Country Manager was very well attended, with over 200 people at the conference room and over 500 live on twitter. 
Representatives from the private sector, civil society, youth groups, Government Ministries and development partners attended. Discussion started with the reflections about running a business and the barriers to employment creation in Uganda from five young entrepreneurs; Gloria Katusime of Endiro Coffee, Edrisa Sembatya of XYZ, Christopher Kaweese of Dag and Bragon, Lydia Naiga of NLS, and Ricky Rapa the founder of Safe Boda. Dino Merotto of the Jobs Group then gave a presentation of the report's findings and recommendations, before a panel discussion and question and answer session involving fficials from the National Planning Authority, Ministry of Finance and Economic Planning and the Ministry of Gender, Labor and Social Development. The event was closed by Hon. Evelyn Anite, Minister of State Privatization and Investment. 
The report identifies the need for faster growth in net trade and the need to raise growth in agricultural productivity in order to hasten the creation of higher-earning waged jobs with structural change in Uganda.  Uganda faces an enormous challenge of generating increased labor demand for new, better educated young workers as they join one of the world's fastest growing labor forces.  The report concludes there is scope to create good waged jobs for semi-skilled young Ugandan workers throughout the food system, in processing, in trading, in food retail and restaurants, in agricultural support services, and on commercial farms.   
HIGHLIGHTS
Some 800,000 young people in Uganda reach working age every year and will continue to rise to around a million in the next 10 years
A new Uganda: Jobs Strategy for Inclusive Growth, notes that fewer than 4% of self-employed workers are employers, and three in five Ugandans are in unpaid jobs
The strategy recommends improving trade by supporting private sector development, attracting more foreign direct investment and urban development
LINKS