Municipal solid waste (MSW) management is a critical service provided by municipalities around the world, but is often inefficient and underperforming in emerging economies. It is estimated that cities generated approximately 1.3 billion tons of MSW worldwide in 2010, and this is expected to increase to 2.2 billion tons by 2025. The challenges that cities face regarding their solid waste management systems vary. Low income countries face especially acute challenges with solid waste management. In low income countries, cities collect less than half the waste stream. Of this, only about half is processed. Improving MSW in cities offers significant environmental and public health benefits which contribute to overall city livability and competitiveness. At the global level, improving MSW also contributes to climate change mitigation through the reduction of methane emissions.
The World Bank's portfolio between 2000 and 2016 included more than 300 projects with solid waste components in all regions, representing US$4.5 billion in investments. Despite this significant portfolio, the existing global annual US$40 billion shortfall for MSW requires the global development community and countries to reconsider their approach to MSW and leverage innovative instruments and partnerships to increase its impact on the sustainability and quality of the MSW sector. In this regard, since 2012 the World Bank has been exploring the application of results-based financing (RBF) in the solid waste sector as an instrument to improve MSW services and outcomes. Results-based financing for MSW is a financial mechanism through which the payment for solid waste services is conditioned to the achievement and verification of pre-agreed targets. A basic feature of RBF is that financial payments or in-kind rewards are provided to a service provider conditional on the recipient undertaking a set of pre-determined actions or achieving a pre-determined performance goal. It is a mechanism to tackle some of the biggest challenges in solid waste management including poor waste collection services, improper waste disposal, and financial sustainability amongst other issues. RBF offers opportunities to innovate in the use of development finance in the solid waste sector and to achieve results.
The main objective of this e-discussion is to stimulate a discussion amongst practitioner communities and clients on the role of RBF in improving MSW management in emerging economies, using the findings of the rapid study conducted by the World Bank in Kabwe, Zambia as case study. Recommendations from the e-discussion will be shared with Kabwe Municipal Council for their consideration in the quest for solutions likely to improve the management of Kabwe city's solid waste system.
  Moderator: Sylvestre Bea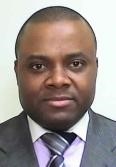 Sylvestre Bea is an Infrastructure Specialist working with GPOBA. He has several years of proven experience in the design and implementation of water and sanitation projects with the World Bank in Sub-Sahara Africa. He is currently working on projects which use Results-Based Financing (RBF) approaches in the water and sanitation, irrigation, energy and solid waste management sectors across regions. 
Expert: Silpa Kaza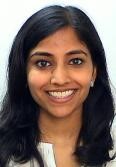 Silpa Kaza is an Urban Development Specialist who works at the World Bank on solid waste management and low carbon planning in cities. She has worked on projects globally across five of the World Bank regions and also manages CURB, a low carbon planning tool for cities. One of the projects she is involved in, the Jamaica Integrated Community Development Project, uses results-based financing to improve community cleanliness, incentivize source-separation and improve waste collection services. Prior to the World Bank, she worked on waste management and environmental issues in the private and social sectors in New York City and India.