Welcome to the TOD CoP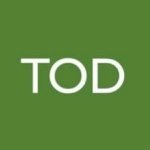 Welcome to the Transit-Oriented Development Community of Practice (TOD CoP)! Transit-Oriented Development (TOD) involves integrating land use and transit planning to promote sustainable urban development forms. Done well, TOD advances environmental sustainability, economic development, and socially-inclusive development. TOD CoP is intended to allow professionals working on TOD to share experiences across practice areas (specifically Urban Transport, Finance, Urban, Land and PPPs) and regions, and thereby improve business objectives through knowledge management and network development.

For more detailed description of community, please visit here.

Please take a moment to introduce yourself, let's start to get connected!

Make a brief introduction of yourself!

Learn more about the TOD CoP Resources.