BLOGS & ARTICLES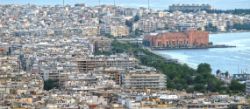 In Thessaloniki, waterfront revitalization is key for the city's growth
In Thessaloniki, a promenade along the Aegean Sea is dotted with fountains, sculptures, grassy parks, and the iconic "Umbrellas" art installation of the late Greek sculptor George Zongolopoulos. This is the city's New Waterfront. Opened in 2013, it is part of a major long-term revitalization project to create vibrant thematic destinations along the city's entire 8.5 km waterfront, combining leisure and sports activities with commerce – whilst linking it with parks, green areas, bikeways and pedestrian paths. Read more...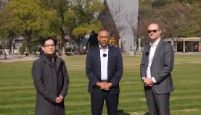 Why does people-centric design matter for sustainable cities?
By 2050, urbanization – combined with the overall growth of the world's population – could add another 2.5 billion people to urban areas by 2050. Close to 90% of this increase will take place in Asia and Africa. While this bodes well for economic agglomerations, many cities are constrained by livability.  Pressure on land resources and urban space is immense in Asia and Africa, with high population densities, leading to congestion, low-quality urban environment, pollution, and low safety. Read and watch more... 
Quantifying public spaces for a better quality of urban assets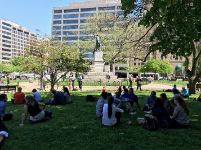 The importance of public space is highlighted in international agendas, and diverse organizations started piloting the role of urban planning and public spaces in cities. Read more...
How to capture public life in public spaces?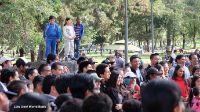 Urbanization and economic growth go hand in hand.  Cities are turning into centers of attraction in developing countries and their population is rising constantly. In such cities, we often see in a city a mix of old and new, slow and fast: Street vendors hawking their wares by luxury shopping malls; highways segmentizing parks and walkways; high-rise crowding out traditional neighborhoods, etc. However, we do not often see a well-balanced mix that serves all urban dwellers with a wide array of needs, economically and socially. Read more...
Transforming urban waterfronts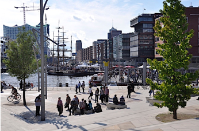 "The waterfront isn't just something unto itself. It's connected to everything else," said Jane Jacobs, a prominent urbanist. This connection is twofold; it refers to the relationship between cities and their waterfronts – as ever-changing as cities themselves. Evolving from its past definition during the industrial era as a city's service yard, the urban waterfront has, in recent decades, taken on new meanings. On one hand, the waterfront is playing a more significant role in transforming the urban fabric of a city or even reshaping a city's identity. On the other hand, successful urban waterfronts have also demonstrated how city resources – such as available land, cleaner water, historic preservation, and urban revitalization – can be unlocked and realized, and how these elements can be integrated into the city and public life. Read more...
Transforming Karachi, Pakistan into a livable and competitive city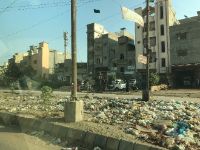 It will take Karachi as much as $10 billion of capital investment over the next decade to close the infrastructure gaps in the city. On the ground, it is not too difficult to see why this is so. On the ground, it is not too difficult to see why this is so. More than 40% of residents rely on public transport, but with 45 residents competing for one bus seat, travel within the city is difficult. Water supply is highly irregular, and rationing is widespread. The availability of water ranges from four hours per day to two hours every other day. Many households rely on private vendors who sell water from tankers at high prices. The sewage network has not been well maintained since the 1960s, and all three existing treatment plants are dysfunctional. Read more...
Why enhancing public urban spaces matter in Karachi?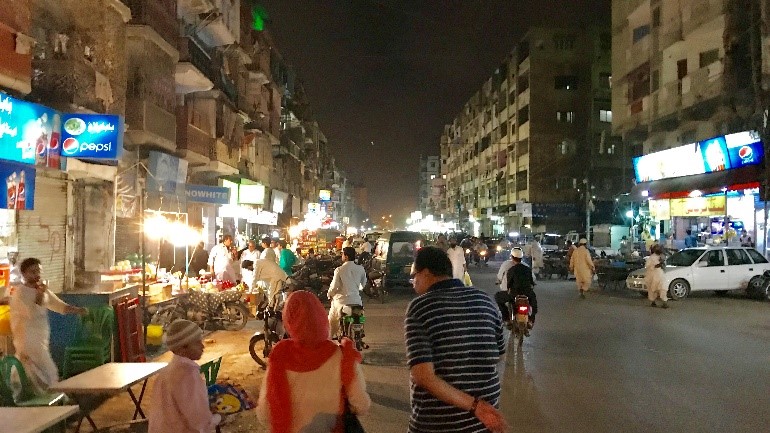 Public spaces such as streets, open spaces, parks, and public buildings are a big part of cities that are often overlooked. Inadequate, poorly designed, or privatized public spaces often generate exclusion and marginalization and degrades the livability of the urban environment. That is why the importance of public spaces are now embedded within the Sustainable Development Goals. In dense built-up cities like Karachi, Pakistan, public spaces are even more important. These are areas of respite and recreation from the stress of city life. They are also social and cultural spaces where livelihoods and businesses are conducted, especially for the urban poor. Read more...
Three ways creative community spaces are transforming cities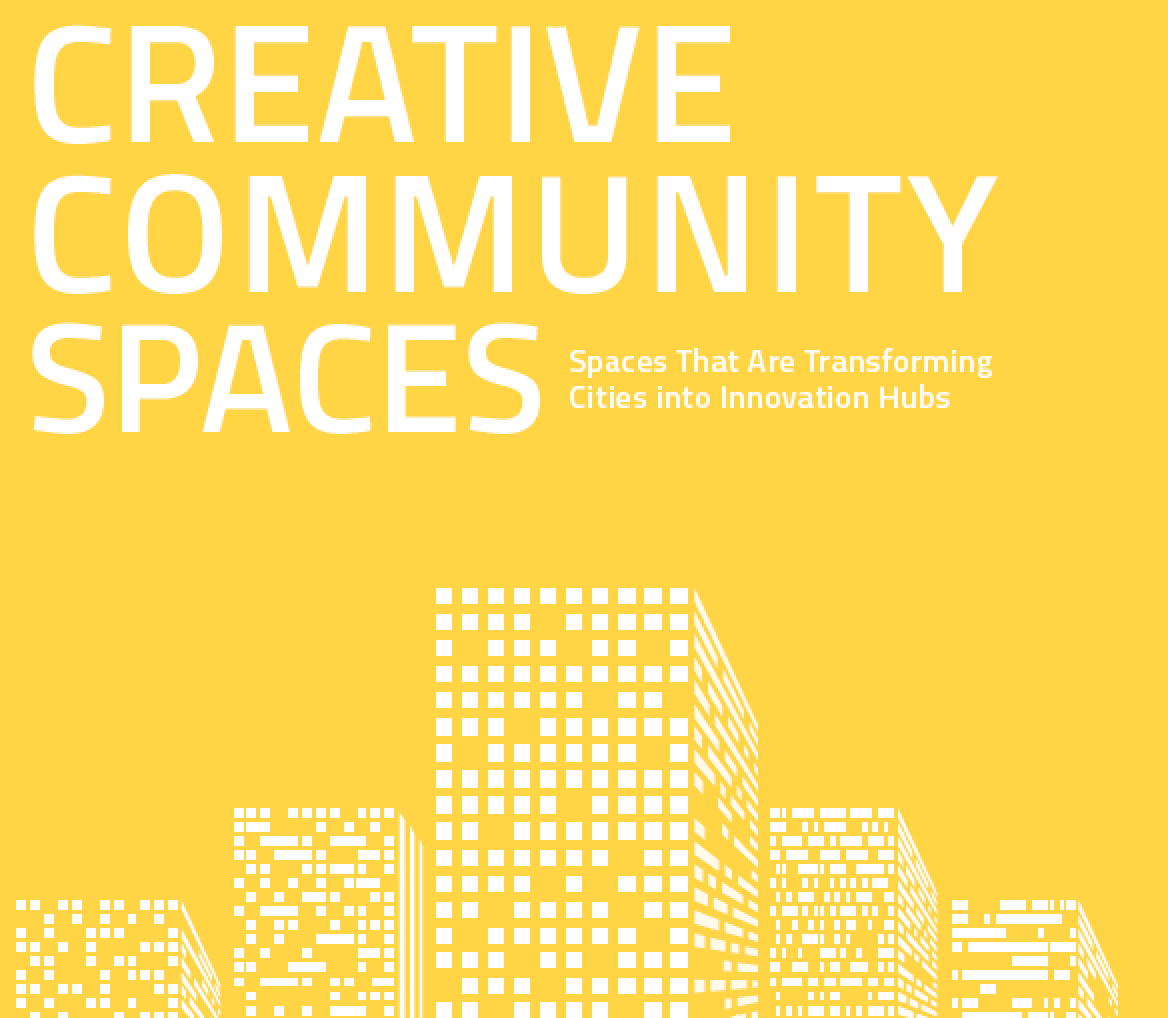 Start-ups are transforming cities. Entrepreneurs are inspiring creative communities and transforming the social and economic landscape of the neighborhoods where they cluster. What drives entrepreneurs together and creates these communities? To answer this question, we looked at catalysts of entrepreneurial communities in cities around the world. The team found that a range of spaces — such as innovation hubs, incubators, maker spaces and fab labs — are at the core of these communities. They represent the main link between entrepreneurs and the broader economic and social fabric of the city. We call these "Creative Community Spaces" (CCS). Read more...
There are otters in the city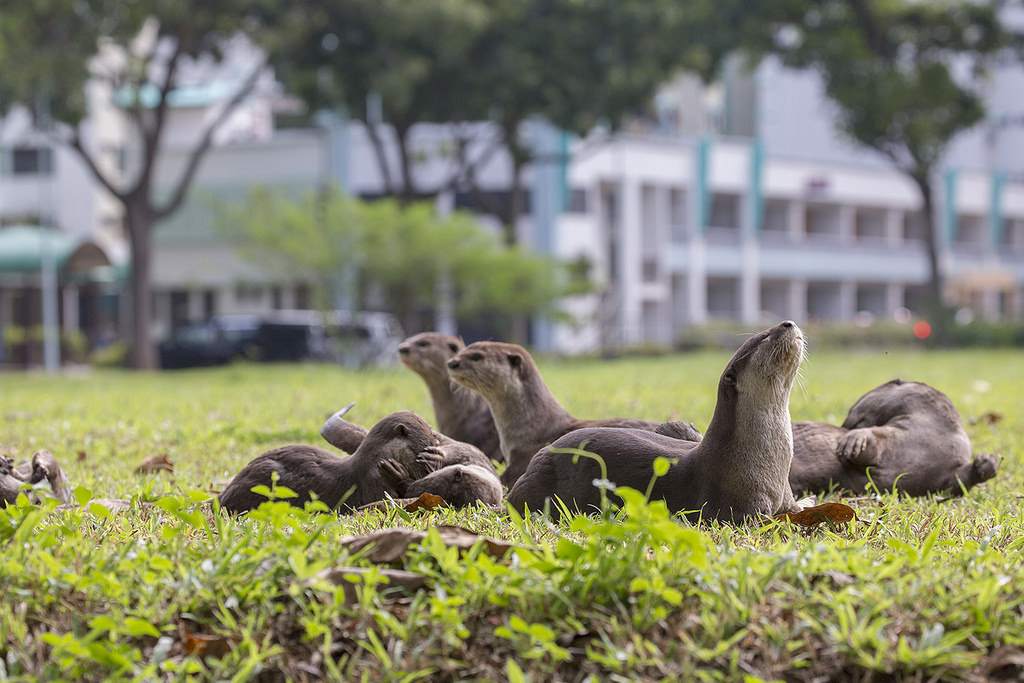 When a family of 10 smooth-coated otters appeared in Singapore's urban downtown of Marina Bay last year, the city was ablaze with excitement and delight. Who would have thought that these otters would make a dense urban environment like Singapore home? After all, otters were thought to have vanished in the 1970s as Singapore rapidly developed into a dense metropolis. Was this a fad? Probably. Was this a big deal? Absolutely. In a small city-state where land is considered a scarce resource, the tension between urban development and biodiversity conservation can be very pronounced. This was not the case in Singapore. Read more...
Campaign Art: Block by block for inclusive public spaces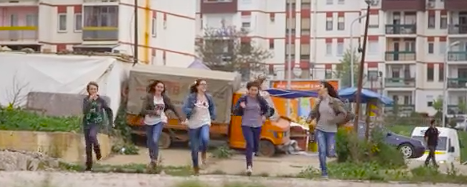 People, Spaces, Deliberation bloggers present exceptional campaign art from all over the world. These examples are meant to inspire. Public spaces have been a place of social interaction from the very early beginnings of the human civilization. Taksim Square in Istanbul, Tahrir Square in Cairo, Maidan Square in Kiev, Tiananmen Square in Beijing, and Plaza de Mayo in Buenos Aires are among just a few common places around the world that have witnessed the most iconic events of the recent history. Read more...
The "human scale" in public urban areas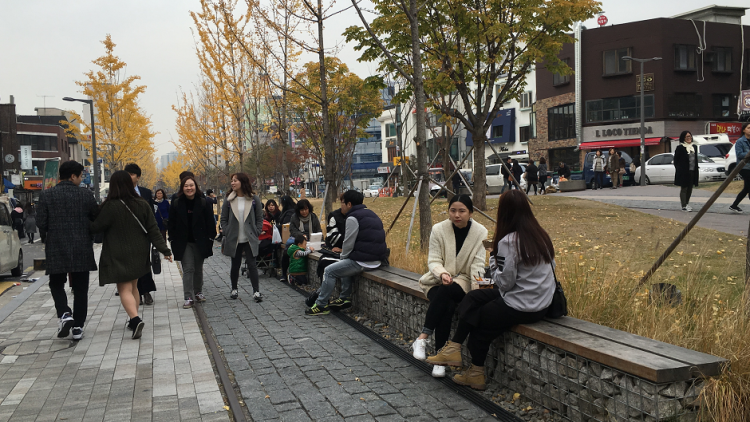 "If you lose the human scale, the city becomes an ugly place," said Joan Clos, Executive Director of the UN-HABITAT at the Habitat III Conference last month. But more than being "ugly," the lack of good public urban spaces, such as open spaces, parks, and public buildings, often contribute to low livability in many of the world's congested and polluted cities. In fact, the importance of the issue received recognition in SDG 11, Target 7, which calls for the provision of "universal access to safe, inclusive and accessible, green, and public spaces, in particular for women and children, older persons, and persons with disabilities," by 2030. Read more...
Improving urban services and livability across Sri Lanka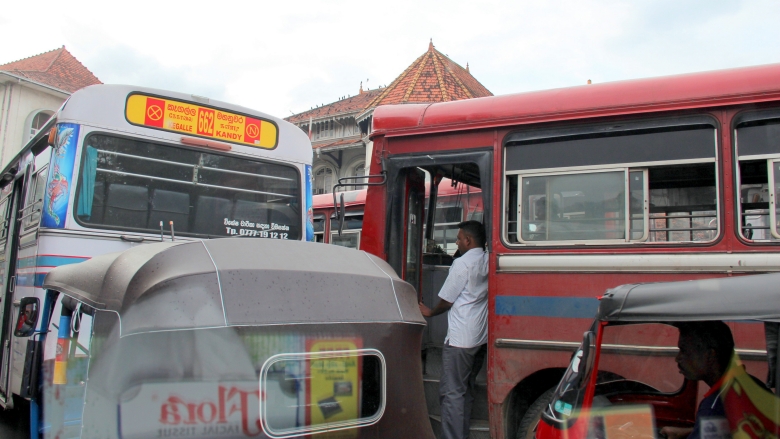 What makes a city competitive? What makes a city livable? Sri Lanka's cities are experiencing rapid development but are facing growing pains. These increasingly vibrant and dynamic centers including the country's secondary cities of Kandy, Galle and Jaffna are increasingly plagued by congestion and lack of equal access to quality services and facilities by residents. The Strategic Cities Development Project (SCDP) is a part of Sri Lanka's National City Development Program, which seeks to improve services and livability of its secondary cities through a coordinated approach. The project will improve basic urban services, such as traffic management, water supply, connectivity, drainage... Read more...
Building sustainable cities start with the smart urban design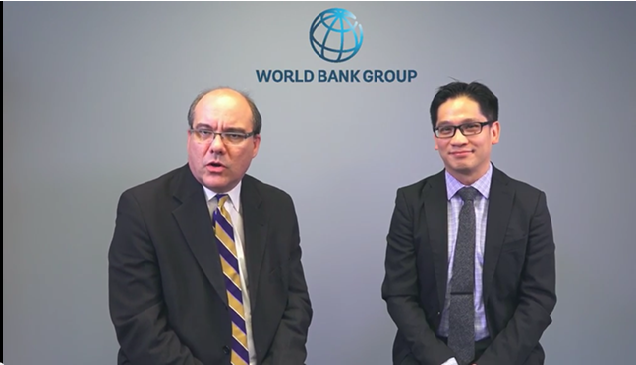 The global conversation about urban sustainability focuses primarily on the big picture: how to reduce the carbon footprint and energy consumption of cities? How can we provide the infrastructure and services necessary to meet the needs of a soaring urban population? How can cities create enough jobs for everyone? These issues are critically important, no doubt. But what about the city itself as a physical space? What should a sustainable city "look like"? Are there any big design principles that all successful urban planners should follow? Because urbanization is often a chaotic process, many countries feel like they don't have the time or resources to address those questions. Read and watch more...
How public spaces will help change cities for the better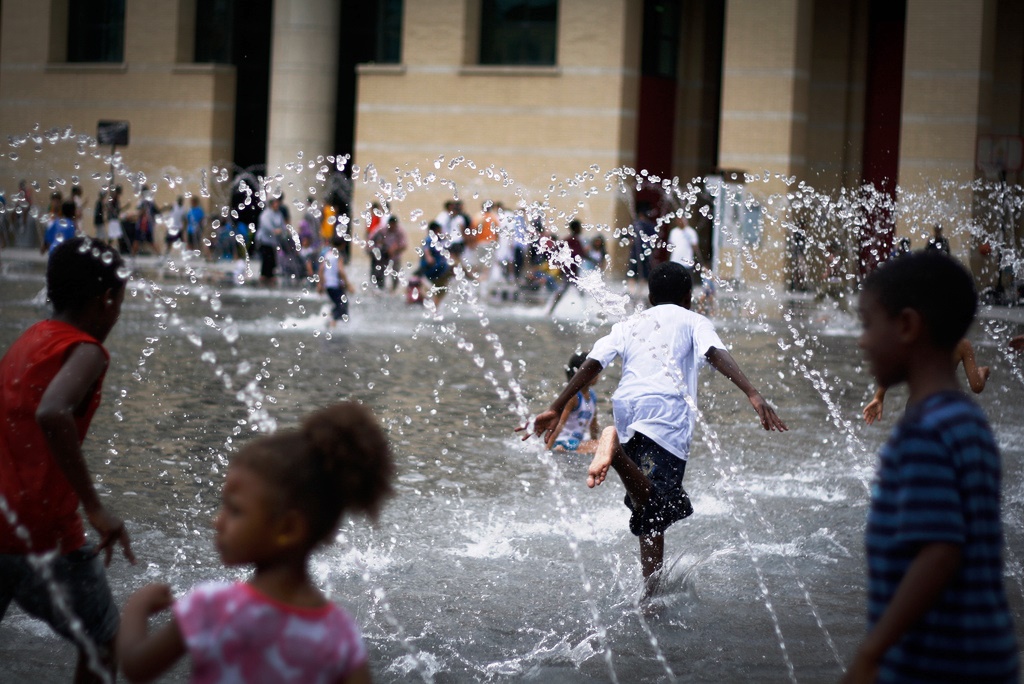 How to make cities more livable for people? How to create good, inclusive and accessible public spaces for all? I'm not an urban planner nor an architect. I'm not a sociologist or an anthropologist either. But based on my personal experience, I can tell why public spaces are important in people's lives. Just close your eyes for a second and think about your favorite public space. What do you like to do over there most? Why do you think you love it there? I like them because they provide green breather spaces in the city and provide a place for recreation, enjoyment and a sense of belonging. However, after hearing from many prominent urban development experts at a recent World Bank-led "Urbanscapes Symposium"... Read more...
Can poverty be defined by shelter? 

In Dhaka, the capital city of Bangladesh, you cannot miss the slum neighborhoods. More than 5,000 slum communities, accounting for 40 percent of the population, are spread across the city, often located right next to luxury penthouses, hotels, and high-rise office buildings. Most slum dwellers are limited to low-quality housing in precarious areas, often prone to flooding. The limited access to adequate shelter is an important factor that – according to the Economist Intelligence Unit's 2015 livability rankings – makes Dhaka one of the least livable cities in the world. These communities are among the most neglected in the city in terms of urban policy, planning, and development... Read more...
What can South Asian cities learn from Colombia's Medellin?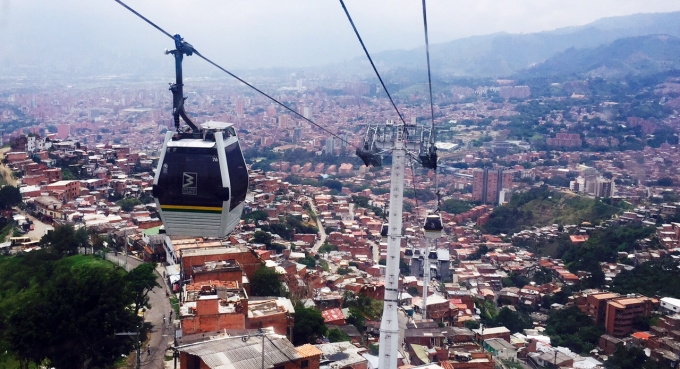 Cities are created for human experiences and not for satellites in the sky. So why are there so many cities that while look impressive on a map, exclude so many of their residents from enjoying the full extent of their benefits? The key may be that details matter for the inclusion of cities. Inclusion means that all people and communities have access to rights, opportunities, and resources. Urbanization provides cities with the potential to increase prosperity and livability. However, many suffer from poor environments, social instability, inequality, and concentrated pockets of poverty that create exclusion. Read more...
Livability is an economic imperative for cities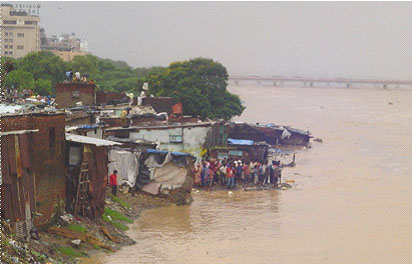 Robert Solow once said: "Livability is not a middle-class luxury, it is an economic imperative." But how related are livability and economic development?  Furthermore, how can we define and measure livability? Recently as part of the South Asia Urbanization Flagship Report, Leveraging Urbanization in South Asia: Managing Spatial Transformation for Prosperity and Livability, our team compared a sample of South Asian cities with peers from around the world. The report's framework considered livability (along with prosperity) as being a key outcome of urbanization. We wanted to highlight that while urbanization has undoubtedly contributed to economic growth in South Asia, its impact on livability is more complex. Read more...
Public spaces as a catalyst for slum upgrading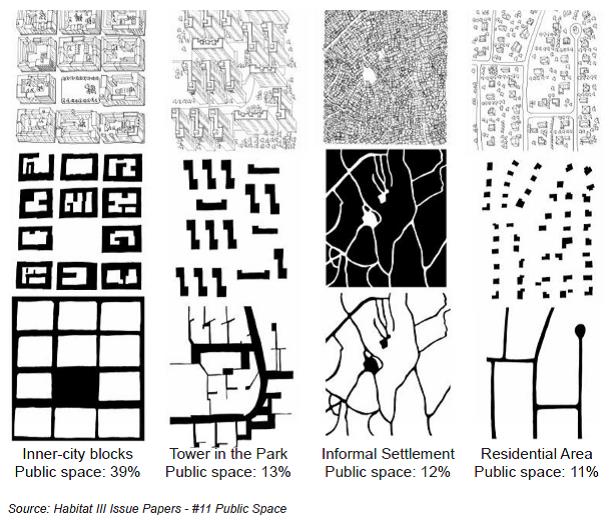 In recent years, there has been growing demand by cities to create viable public spaces within and for slums. Cities recognize the multitude of benefits that public spaces provide. Literature from various think tanks such as Project for Public Spaces and ARCHIVE Global suggests that including public spaces in the design of urban policies and programs can act as a catalyst for slum upgrading in developing countries. At the same time, slums or informal communities must be recognized as a valid and unique form of urban growth and development.  It is desired that formal planning and design services develop these urban areas over time into places of higher quality living. Read more...
Can better spatial planning and management transform South Asian cities?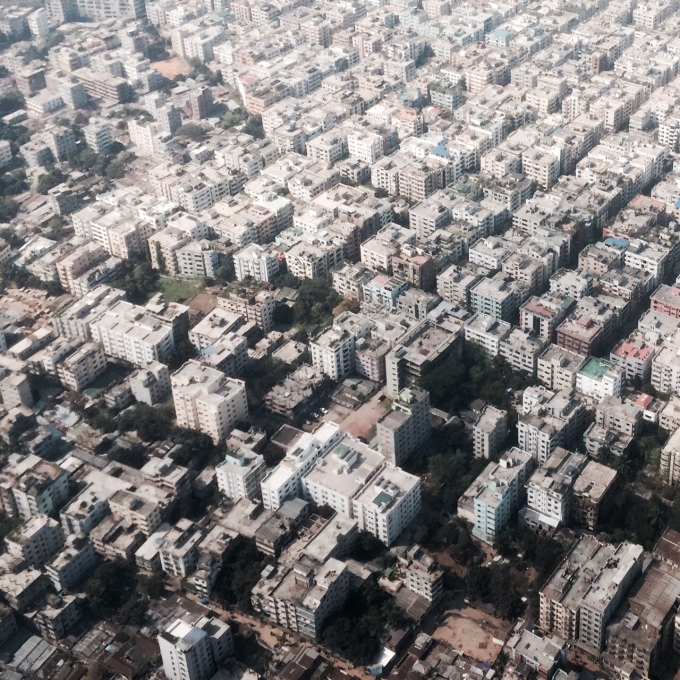 South Asia's urbanization has been described as "messy, hidden and underleveraged." A lot has to do with how South Asian countries manage their cities' spatial development. Having visited many cities in South Asia, the sight of the built environment in the region is a familiar one–a rapid expansion of built-up areas and an accompanying low-density sprawl that has, all too often, gone hand-in-hand with poorly managed transportation systems, planning constraints, underutilized land, and a lack of institutional capacity and resources. These forces result in high land and rental costs that make it extremely challenging for cities to support affordable housing and commercial space, and to maintain a livable public realm. Read more...
Public spaces - not a "nice to have" but a basic need for cities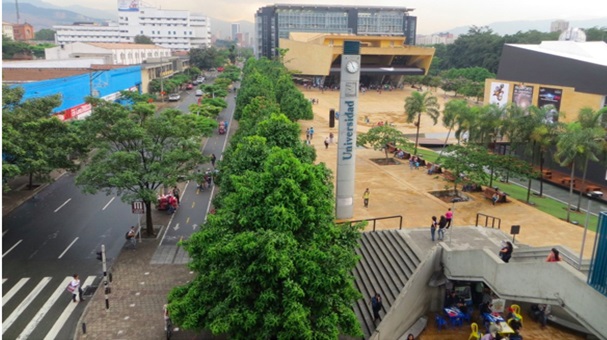 We often think of amenities such as quality streets, squares, waterfronts, public buildings, and other well-designed public spaces as luxury amenities for affluent communities. However, research increasingly suggests that they are even more critical to the well-being of the poor and the development of their communities, who often do not have spacious homes and gardens to retreat to. Living in a confined room without adequate space and sunlight increases the likelihood of health problems, restricts interaction and other productive activities. Public spaces are the living rooms, gardens and corridors of urban areas. Read more...