Ever since the wondrous Rome-Sponsored, Warsaw-located Nobel  Peace Summit Oct 2013, I had been looking forward to a Cape Town peace summit that launched the open learning curriculum of Mandela, of 2 Popes (todays and John Pauls) and hopefully every other peace leaders of faith or hi-trust entrepreneurship or other social value
Unfortunately bureaucrats in South Africa cancelled the entire youth peace summit that was suposed to have been celebrated earlier thus month.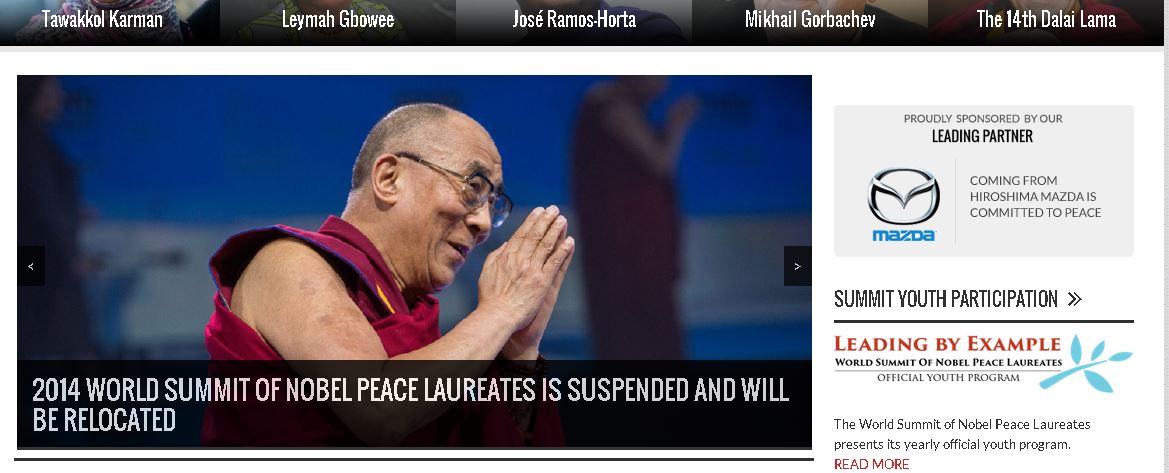 Now I have 3 problems (advice welcomed chris.macrae@yahoo.co.uk) . Tour of Asian Pacific Millennials Century: AP75, Japan62, China77, Bangladesh ( 1 2 3)
One friends  (especially my scottish clans diaspora reach) advise millennilas of every job-creating origin to twin with chinese millennials wherever they can positively trade and especially celebrate every advance on green power that chinas accelerates; 2 the failure of the British Broadcasting Corporation to so far celebrate millennial generation and mediate social value has been in large part caused by something (murdoch empire star sports china, tabloid UK) spinning even lower trust; so I dont feel fit to call out s.african government for something the last 14 years of houses of parliament london has been dismally chained by.  3 some of the greatest education advances I have ever searched have now spent brewing around 16 years of partnerships out of s.africa.
So I don t choose to fight the battle of accountability, transparency with China even though the latest trials of Hing Kong youth pain me
So instead this thread
Context after 9/11 I spent most of my 2000s commuting between London and DC, In London one of the biggest annual youth summits 2004 to 2008 was called Be The Change -a movement that one of my most trusted mentors everything. I have massed quite a large library of diaries written by people around Gandhi as he lived, but its not online searchable- I still havent found where he said be the change first. I always love readinh contexts of original quotes of leaders worth action learning with- so if anyone can help me out then I would be most grateful chris.macrae@yahoo.co.uk
However let me get move on a curriculum of Gandhi : is that something we could be linking in around this collaboration network? - and since I know the family who started close on half a million children studying Gandhi's joyful future of world citizenry, I can ask some friends from Lucknow to come and swarm to improve on this - if it turns out to be a popular colaboration
Whenever I try to explain a leaders actions to someone else I try and find a life changing moment. Gandhi's is fortunately is indisputable. Movements of whole truth instead of inconvenient truth, as well as community dramas of Satyagraha  emerged from 1906
He was in south africa- half way through his life he had the aha when thrown out of a first class train carriage for having the wrorng colored skin- everything he had professionally studied (from qualifying as a Bar of London Barrister, the first ordinary native of India to go do that as a young students ) was actually compounding the future ruination of his peoples in India and coloreds in South Africa. What he did was fascinating, and since people often talk about peaceful resistance or social ashokadom,  I do wish they would learn the whole process not just the salt or the land marches. He spent the next quarter of his lfie developing a whole new education system, and only then did he start taking on the british with massive but peaceful resistance movements
Let's talk about 3 components of his education system because (well I would love to know more about how they were collaboratuvely assembled)
Vocational ashrams- whats curious here is he shaped rural networks of families- he actually used quite a lot of child labor but all in the deeply community and rural apprenticeship context. So that was his main educational system that he invented himself and roughly speaking its was from about 10 years. I don not know if during the developmegt of ashrams he did anything formal about primary education. IO do know that his huge innovation leap in primary educatu=on came at the end of his educational sphere of development
Next I believe he developed a University at Ahemedabad. I still dont understand how successful this university has been. It seems that specialists love it but its impact on university systems everywhere else is little more than any other theological college. Again I have writtet that hoping an expert will come and say how wrong you are - millions of youth can openly learn this from Ahemdabad U
But much the most significant change Gandhi ever led through education came from what was I think his 3 rd visit to London. This was in the mid 1920s. Gandhi wanted to give London advance warning of his coming civil disobedience back in India. So thousands of people met with him in the Quakers Friends House (opposite Euston Station this remains an unique civil space whose accessibility every capital might value)  to discuss this- and pretty well all over europe people of good spirit joined in (through their frtends if oit being directly present). The most wonderful of these joiners was Maria Montessori. She committed much of the rest of her life moving from Italy to India to take village Montessori school networks to India  :
well I leave you ti search what village schooling of that sort has done to develop economies- clue there would have been no bangaldeshi microcredit without this innovation - partners in publishing the world record book of job creation are not sure we would talk her now of end poverty race if it hadnt been for montessori-gandhi partnership in education
I will wait here to see if anyone wants to pick up this aspect of Gandhi's Entrepreneurial and Education Revolution, before I get to the last quarter of his life which for my family starts off with the embarassment of my maternal grandfather Kenneth Kemp feeling compelled as Mumbai's chief justice to begin his  quarter of a century relationship with Gandhi by jailing him. This was a peculiar incident because the Kemps remain fame to this day was for having brought pharamcy and nursing to mumbai of the turn of the 19-20th century - though the location for their open medical entrepreneurship (Kemps Corner) is now a major roundabout and shopping centre with little of open medical value still existing.