Challenges and Opportunities of the Colombian CFI Sector: main takeaways of the first on-site mission
Created Apr 01 2022, 8:27 AM
by
Rubiga Sivakumaran
Category-Financial Cooperatives Sectors
Rural Livelihoods
By Joris Timmers and Rubiga Sivakumaran 
"Only together we can solve big problems"
The above was said by a stakeholder of the Colombia Cooperative Financial Institutions (CFI) sector when a team of Rabo Partnerships (Joris Timmers, Rubiga Sivakumaran and Paul van de Ven) met him during their visit in March 2022. After a year of online interviews with a wide range of stakeholders, the team finally got the chance to visit Colombia. We conducted an in-depth assessment of the CFIs to analyze their challenges and opportunities, and to come up with a plan to strengthen the sector in a sustainable manner. 
The stakeholder's statement could be the motto of the project, which is part of the global partnership of Rabo Partnerships and the World Bank. It aims to strengthen the CFI sector as well as its enabling environment in order to improve financial services for smallholder farmers, agricultural SMEs, and rural financial services at large. 
Cooperatives play a key role in rural financial inclusion 
In many parts of the world, progress in rural financial inclusion has been slow due to poor infrastructure and higher risks for financial service providers. Being member-based financial institutions and often having their roots in rural and peri-urban areas, cooperatives are generally more focused on the development of their members and rural society at large than other financial institutions. This is also the case in Colombia, where CFIs serve around 3.2 million people.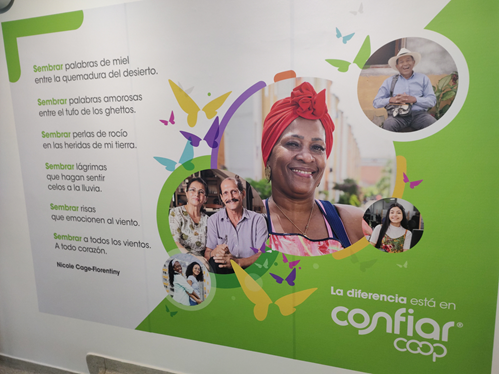 Although these cooperatives have existed for decades and fulfill an important economic and social role by providing financial services to low-income segments (including rural areas), many of them lack the scale and professionalism to support rural development in a sustainable way. Investments in, for example, mobile banking, IT infrastructure, risk management, data management and well-trained banking professionals often prove too large. Struggling to keep up with the increasing investments in technology and innovation of their competitors, CFIs are at a competitive disadvantage, which leads to an aging customer group and being unable to assist their most successful customers' growth. 
Various initiatives have been launched to strengthen the sector and enhance rural finance, including centralized services and subsidized lending. However, these initiatives seem to only serve a small part of the sector optimally. Besides, while visiting CFIs in various regions, we noticed that the sizes, capabilities, and thus challenges of cooperatives vary greatly across the country. Where some are being true frontrunners on digitization, others are still in need of a solid core banking system.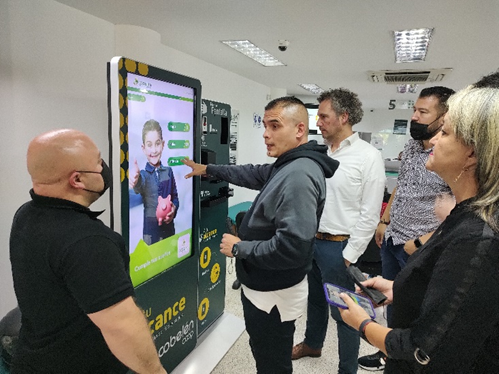 Strength in unity of CFIs 
So how can we solve this together, to achieve bigger, stronger and more professional CFIs? During the solution design phase, first we have to consider how some of the existing initiatives can be optimized; and second, how the sector can leverage on already existing capabilities within some of the CFIs. At the same time, keeping in mind the thoughts of the stakeholder: it is only together that CFIs can solve the biggest challenges. This is also why, according to us, further integration in the Colombian CFI sector is unavoidable. By creating larger, stronger and more professional CFIs on a national or even on a regional level, the required investments can be made to increase digitization, risk management, data management, IT and more. This will result in better service levels, more convenience and a larger outreach and impact of CFIs in rural areas in Colombia, therewith contributing to rural development, increased F&A finance and financial inclusion.