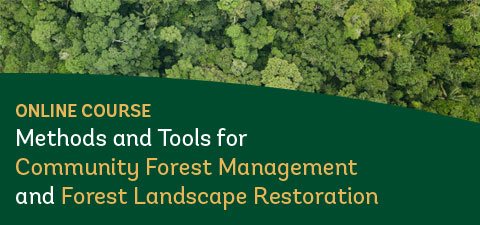 If you work in forestry this course is for you!
In this course you will strengthen your technical skills in forest management and forest landscape restoration, we will talk about forest management planning, non-timber forest products management, community forest enterprises and much more.
Duration: May 3 - June 11, 2021
Days: Monday, Wednesday and Friday.
Schedule: 6 to 8pm, Bogotoá, Colombia
Language: Spanish
Platform: Zoom
Register until April 28, 2021
Register  |  Download course program
This course is possible thanks to the support of the Ministry of Environment and Sustainable Development, Forest Carbon Partnership Facility, World Bank, Fondo Acción and CATIE.
Curso Virtual: Métodos y Herramientas para el Manejo Forestal Comunitario y la Restauración de Paisajes Forestales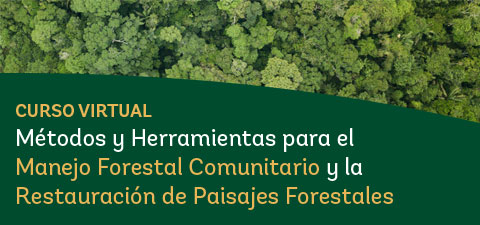 ¡Si trabajas en temas forestales este curso es para ti!
En este curso fortalecerás tus capacidades técnicas en el manejo de bosques y restauración de paisajes forestales, hablaremos de planificación de manejo forestal, manejo de productos forestales no maderables, empresas forestales comunitarias y muchas cosas más.
Duración: Del 3 de mayo al 11 de junio de 2021
Días: lunes, miércoles y viernes.
Horario: De 6 a 8pm, Bogotoá, Colombia
Idioma: Español
Plataforma: Zoom
Inscríbete aquí hasta el 28 de abril de 2021
Inscríbete  |  Descargar el programa del curso
Biodiversity
Webinars
Amazon
Deforestation
Conservation