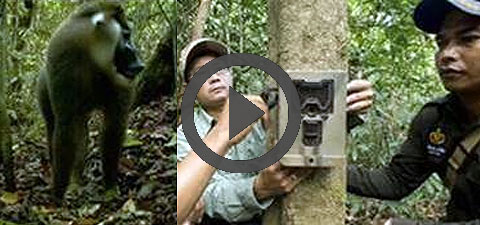 Webinar: Thursday, July 23, 2020
11:00am – 12:30pm Washington D.C.
Download the presentation  |  Watch the recording
Tropical forests cover less than 5% of Earth's surface, but they support almost half the species on the planet. The Amazon is the largest rainforest in the world and represents over half of the planet's rainforests, home to one in ten known species in the world. To help secure biodiversity, we need reliable and up-to-date information to understand the status and trends of wildlife species and prevent major threats. Join this webinar to learn about Wildlife Insights, an innovative technology platform solution build to speed up the processing, identification and analysis of camera trap data to enable data-driven wildlife conservation actions. Wildlife Insights provides the tools and technology to connect basic wildlife information and "big data" to deliver diagnostics and solutions for decision makers. We will illustrate how Wildlife Insights is being used by the governments and scientists in Brazil and Colombia. The outputs of this technology can be helpful to governments, local communities, land managers, non-profits, scientists, companies, and the general public.
Adriana Moreira – Senior Environmental Specialist, Manager of the Amazon Sustainable Landscapes Program, World Bank
 
Jorge A. Ahumada – Wildlife Insights Executive Director, Conservation International
Tanya Birch – Program Manager, Google Earth Outreach
Jonathan Palmer – Executive Director, Conservation Technology, Wildlife Conservation Society
 
Nagaraja Rao Harshadeep (Harsh) – Global Lead, Disruptive Technology, World Bank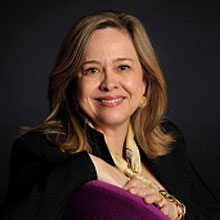 Adriana Moreira: Senior Environmental Specialist of the World Bank, leads a series of large projects in Latin America, focusing on Brazil, Colombia and Mexico and is the coordinator of Amazon Sustainable Landscapes Program. Biologist with a PhD in Ecology from the University of Harvard (USA), Adriana is an expert in environment and sustainable development, with over 20-year experience in natural resources management, rural development and climate change. Author and co-author of four books and dozens of scientific publications, she was a founder and the first president of the Institute for Amazonian Research (IPAM) and founder and board member of the Brazilian Women Leaders Network for Sustainability, which involves leaders from private sector, government and civil society. She has received the Chico Mendes Florestania Prize and the Pirelli International Award for her work on conservation and sustainable development of the Brazilian Amazon.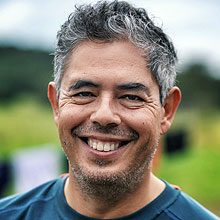 Jorge A. Ahumada, Wildlife Insights Executive Director, Conservation International. Jorge is the executive director of Wildlife Insights, a new cloud-based platform that leverages artificial intelligence and big data to protect wildlife around the world. Jorge is a senior wildlife scientist at Conservation International, where he has spent the past decade championing the use of technology and remote sensors to protect ecosystems - and the people and animals that rely on them. He has extensive field, quantitative and theoretical expertise in tropical ecology and is passionate about solving applied conservation. Jorge earned his Ph.D. in ecology and evolutionary biology at Princeton University and his BSc in biology at the Universidad de Los Andes in Colombia. He has published more than 50 papers in scientific journals.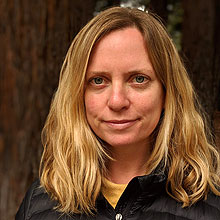 Tanya Birch, Program Manager, Google Earth Outreach. Tanya leads Google's Nature Conservation efforts, advancing science-based solutions to conservation of biodiversity and habitats with leading organizations by applying Google's geospatial, AI & machine learning technologies. Prior to Google, she researched human elephant conflict with the Sri Lanka Wildlife Conservation Society. She studied Geography and Environmental Studies at the University of California at Santa Barbara.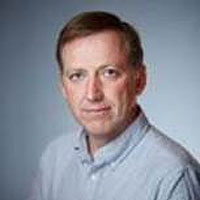 Jonathan Palmer, Executive Director, Conservation Technology at WCS. Jonathan is a results-oriented professional with over 25 years' experience in technology leadership. Jonathan is dedicated to applying his strong track record of creating cost-effective, robust technology solutions to enhance the mission of WCS and the wider conservation community.    Jonathan has taken a leadership position in a number of technology collaborations including being the CTO for SMART Conservation Software project, the Chair of both the WILDLABS and Wildlife Insights steering committees and the Chairman of the Board for NetHope. Prior to joining WCS, Jonathan worked as a Strategic ICT Adviser to the Ministry of Natural Resources and Tourism in Tanzania and as the software development manager for a leading European software company.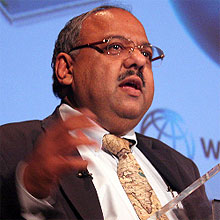 Nagaraja Rao Harshadeep (Harsh), Global Lead, Disruptive Technology, ENB GP. Harsh has led and been part of a range of environmental, water, and other natural resources projects and studies around the world.  Over 24 years at the Bank. This includes work on environment, water and other natural resources, climate resilience, safeguards, and modern data/analytics.  He has served as a Global Lead for Watersheds, and more recently, for Disruptive Technology.  He also leads the Disruptive KIDS (Knowledge, Information & Data Services) Helpdesk.