Welcome to the WePOWER Network website!
WePOWER is a vibrant voluntary women's professional network in Energy and Power Sector in South Asia that supports women's participation in energy projects and institutions and promotes normative change regarding women in Science, Technology, Engineering, and Mathematics (STEM) education.
WePOWER 's 28 Partners implement gender activities under five strategic pillars to address gaps in women's employment in energy sector and enrollment in STEM education. The total share of women in power utilities in South Asia ranges from 3% to 25%, and the share of women engineering/technical employees is even lower – less than 1% to 21%.
In 2019, WePOWER had 11 partners, in 2020 the Network grew to 24 partners. In 2021, we have total 28 Partners. Since the launch of WePOWER, our Partners completed over 1,200 gender activities that benefitted over 20,000 females.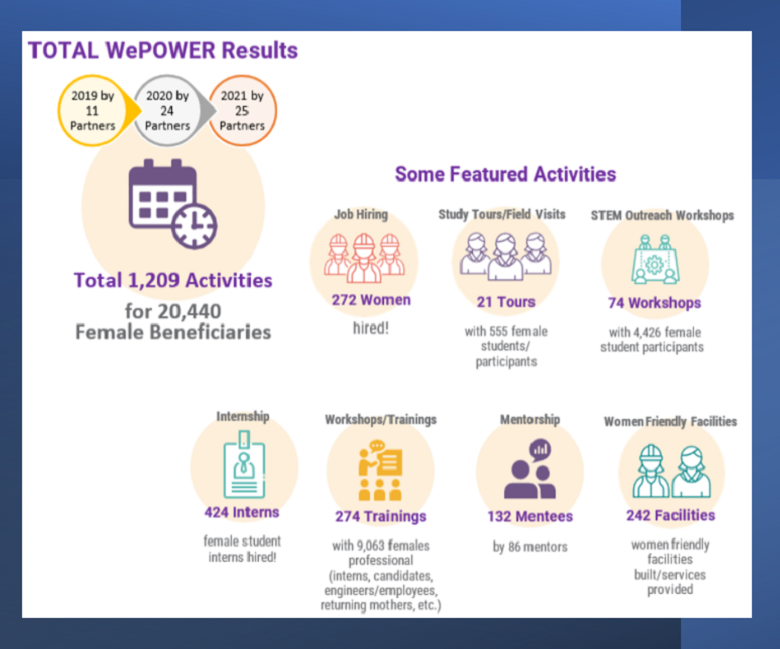 For 2021 specific results, please click here.