Welcome to the WePOWER Network website!
WePOWER is a vibrant voluntary women's professional network in Energy and Power Sector in South Asia that supports women's participation in energy projects and institutions and promotes normative change regarding women in Science, Technology, Engineering, and Mathematics (STEM) education.
Anouncement: 3rd WePOWER Regional Conference
The third WePOWER Conference will be held from December 6th to 8th in Bangkok, Thailand. Find more information by clicking the first item under 'Quick links' in the menu on the right.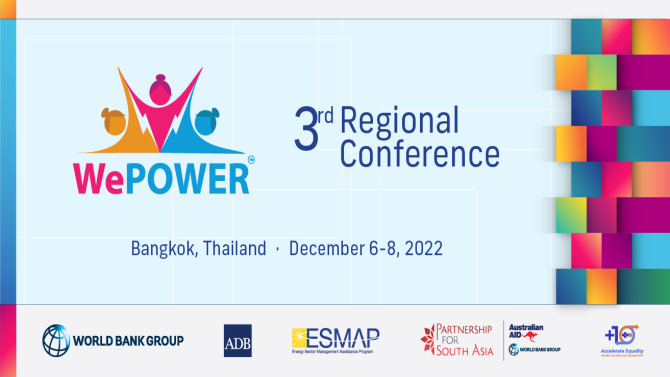 WePOWER enters its fourth year!
February 2022 marks three years since WePOWER was officially launched. Thanks in part to the diligent commitment of our Partners, we are proud to report that WePOWER continues to be a leading champion of promoting gender diversity and women's empowerment in the energy sector. Since its launch, our Partners have completed over 1,400 gender activities that benefitted over 28,000 females.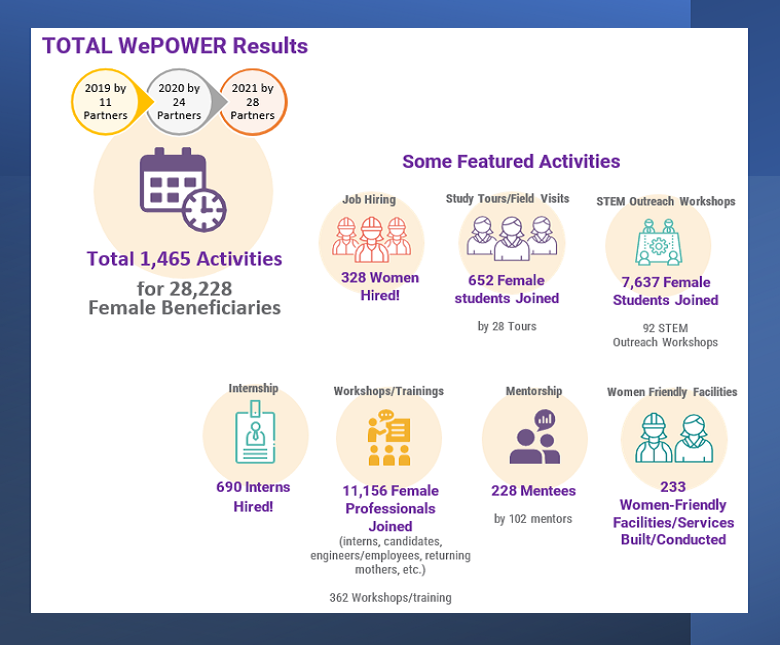 We are really pleased to anounce the launch of the WePOWER Progress Report 2021. This report showcases the exceptional results of our 28 Partners in 2021 and the commitments of our 29 Partners for 2022. WePOWER has continued to make a substantive and meaningful impact, despite the constant disruptions caused by COVID-19. In 2021, the 28 WePOWER Partners across South Asia implemented 628 activities for 13,431 female students and professionals. We look forward to another excellent year of WePOWER partnerships to achieve our mission of more and better jobs for women.